Downloads  
Below are links to your download files. Please note that these files apply to your software only and only apply to your program. 
Click on the file you want to download and save to your computer. Do not Run the files from the server as this may cause errors in the download. 
Some files will have a PDF icon to the right on the file name, This icon wil allow you to download a pdf image file of the font characters.
Files that require specific installation instructions may display a

icon. Click this icon to view the instructions for the appropriate file.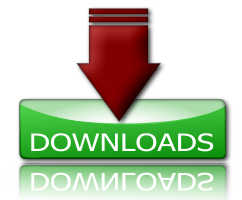 Cut the Cord and Ditch the Dongle, Stop hassling with that dongle key and move on into one of our new keyless systems. Never worry again about your key getting lost, stolen or damaged.
The All new Program exclusively from embHQ,  Fast, Smooth, Advanced, Pure 64B, PC or MAC. You simply wont find a better embroidery program at any price.
See what others are saying about CORE!

---
Mary - Fl.
Hello everyone, This is MJ. I would like to take this opportunity to let you know about the CORE program. I have used TES 3 since 2004. This new program is outstanding. It's so easy to digitize from CORE. Everything is right there for you, no more pulling down so many menus to find out what you need. Making designs is easier than ever. Being able to scroll in and out instead of going up to the toolbar and selecting the percentage is awesome.
The Tech support is Fantastic, you can't ask for a better crew. I learn something new every time I speak with them. I love learning and this CORE program is totally Amazing. You will never regret buying this program if you want an Outstanding Digitizing Program. It's way better than any other program I have tried. Ones I have used before is Proel, Wilcom, TES 3, Brother PE, and Stitch ERA Liberty, which leaves much to be desired. So In closing, if you want a digitizing program that will take you to the top choose CORE.
Compucon Legacy Programs (dongle )
Please note, that these files are offered as a service to our customers. The products have exceeded End Of Life and are no longer supported. We can not guarantee any of these files to work.
Please consider updating your software to one of the current products to ensure functionality and receive continued support
Thank You
Image Makers
These are the final downloads for the Compucon EOS, TES and Stitch Sew programs that use the dongle key. Choose which download you need.
Are you ready to Go Keyless? Contact us at the link below, or give us a call to discuss your options

---
EOS 3.0


Download EOS 3.0 Installation file by clicking the image below

---
TES 3.0
Download TES 3.0 Installation file by clicking the image below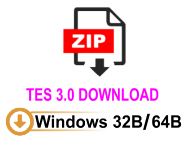 Having Trouble? Check the Common Errors info below
EOS/TES 3 Common Errors
---
Stitch Sew 2.0
Download Stitch Sew 2.0 Installation file by clicking the image below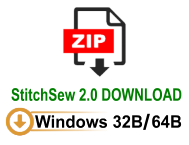 Stitch Sew Instructions