Below you will find the links to download the CORE program.
This is a full program to allow you to test out every feature of CORE.
There is a full featured Help file in the program that will assist you in getting started.
You can also post questions to out Q/A listing right in the Core program opening screen
If you are wanting to run Core on a MAC, you will need to download the Mac setup at the left first, then you can download and install the Core program normally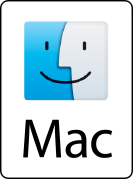 EmbHQ is available for the MAC.
Its FAST, its Clean and it is the only commercial MAC/PC  embroidery program available.
CORE is supported on MAC OS 10.1 (Yosemite) and newer
Installing on a MAC is a 2 step process
Download and install the MAC Driver plugin
Then, Download and install the CORE program
There is nothing else to install, you do not need Parallels or any other emulator type application,
You do not need to install Windows
You do not need to set up a dual boot system
You Do not need to understand what all that means, Just know, it works!
After Core is installed, Open Launch Pad and you will find the Core icon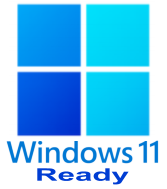 This is the Core Program for Windows
Download the file below to install the CORE Demo on your PC  Feel free to use it as long as you like, After you have evaluated it and decide you want and Need this  program, give us a call.
There is no need to uninstall, or reinstall, After you place your order, we will send you a simple serial number that you can input to activate your program. Its fast, its easy and immediate.
 Windows 7 -Windows 11 64 B
If you have a 32B computer. We have an older version for you. However,  we highly recommend you upgrade to a more modern operating system with 64B processor. The 32B version of CORE will not contain some of the latest features that the 64 B version has.
Please contact us for more information